Recommended Public Relations Consultants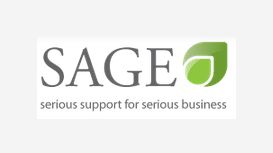 The Sage Partnership is headed by two former business journalists who met while working in high-tech industry. We have no juniors or trainees. You'll get mature, technically-literate,

senior-level-only support of the sort we've provided to dozens of technology businesses, from start-ups to established global giants. Whether your challenge is reaching consumers, other businesses, public sector buyers or your own employees, we can provide both planning and execution.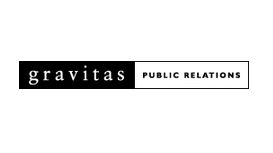 If the goal is to make the news or stay out of it, we use our skills and contacts to make it happen. If a client needs an integrated campaign to get the market talking and acting, we do the same. In

today's noisy, cluttered market, it takes great ideas and real graft to get cut-through. Of course we are fluent in the worlds of healthcare and the environment - and know the media, key opinion formers and markets inside out to help create strong profiles and voices.
Pufferfish PR is a Southampton-based communications agency - with 25 years' experience in copywriting and media relations. We don't just have a list of media contacts in a variety of sectors across

the UK, we have a strong working relationship with many of them. They know we will provide them with interesting news and expert commentators in a wide range of subjects. So we have a partnership that works in both directions.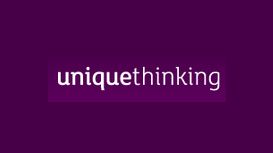 We work across a number of sectors including leisure, hospitality, retail and business to business, providing regional and national PR campaigns and social media engagement. If you are looking to

increase your exposure and attract sales we offer a range of services including PR campaigns, design and digital & social.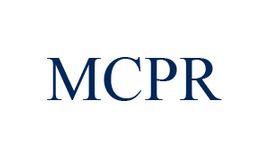 In a highly competitive property environment, press exposure is critical not only for increasing our clients brand, but for cost effectively reaching out to a wider audience when marketing an

individual property. At MCPR, we have over 20 years of combined experience in the property PR field with a reputation for an efficient, enthusiastic and highly personal service.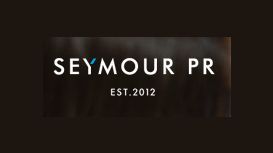 Having been on both sides of the agency/client relationship, a firm understanding of the pressures to demonstrate return on investment drove Seymour PR Founder Carie Barkhuizen to establish the agency

in 2012. By offering a unique results-based fee structure, the Seymour PR team put their money where their mouth is.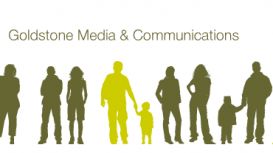 Successful businesses depend on creative thinking. Goldstone Media & Communications is a new and fresh marketing & PR agency based in Hove on the south coast, specialising in media relations,

marketing consultancy and online marketing. Public Relations: As an agency we work closely with our clients to plan and implement PR campaigns that effectively use both off-line and on-line media to their best advantage.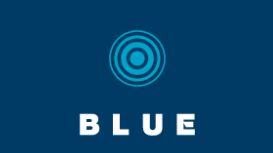 Thanks to our specialised expertise and wealth of experience, BLUE is the leading global PR and communications consultancy for shipping and marine, and energy and offshore industries. We are truly

passionate about the niche industry sectors that we work in which means that we are able to fully understand our client's businesses from within. This allows us to really maximise the opportunities available to clients which could otherwise be overlooked.
Since 2002, we have been helping clients that range in size from sole traders through to some of the world's largest companies. Working in a wide array of sectors, we have reached both business and

consumer audiences and built an enviable reputation - delivering tangible results for our customers.
AR Communications is a public relations and communications agency, founded in 1999, working with a range of clients across the UK. We handle public and media relations, crisis communications, internal

communications, video and audio production, and media training - providing intelligent and creative solutions to our clients' communications objectives.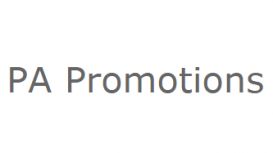 Originally the focus of the company was Sports Marketing - providing sponsorship and PR services to rights holders, sponsors, and sponsor seekers. Catering for a full range of clients from individual

competitors, through to world championship events. Our philosophy of providing our clients with a first class service has driven us to continually develop our skills base, and we now offer a wide range of marketing solutions across an increasing number of business sectors.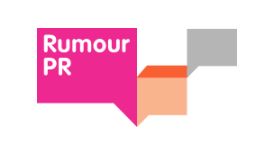 Mel and Ruth decided to go it alone and set up an agency after working in-house for many years in the home, lifestyle and gift industry, previously working for brands such as Mathmos, The Conran Shop

and Graham & Green as well as Cath Kidston. Rumour PR is an agency that knows how to get brands noticed in the Design, Interiors and Lifestyle markets.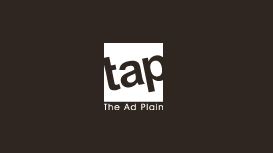 Public Relations can be an extremely credible and cost effective way of spreading the word. Integrated with new digital design, press and website applications, PR is as effective as ever at reaching

your audiences. A great piece of creative design, whether it be a brochure, direct mail piece or press ad can win over a customer sometimes long before a sales message is read or heard. With rapid advances in digital media, social networking and iphone apps, instant impact is more important than ever.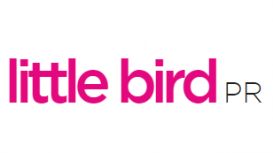 If your company is not capturing the imagination of your audience, if you aren't spreading the word far enough and doing something positive as a result, then you should be talking to Little Bird PR

about what is missing. With our substantial experience, unrivalled media contacts & proven track record, we can make a real difference to your business.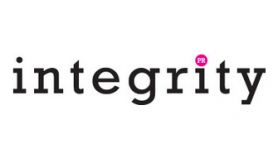 The founder, Melanie Hill, has vast experience of working in the communications arena. Melanie began her career as a reporter on a series of local newspapers, quickly progressing to the role of News

Editor, leading a team of reporters. She then moved on to West Yorkshire Police where she managed the Bradford Press Office.
---
Some people look for a public relations consultant because they need a specialist to tell their story in an appealing and interesting way. However, generally, the job of a public relations consultant is to create and help brand awareness, building and selling brands, no matter if the brand is you or a company, product, etc. The public relations consultant is also someone, who will connect to potential investors, partners, and customers to promote and sell your brand. Telling the story is just a small part of the entire process a public relations consultant is going through in order to deliver great results. So if you are on the prowl for a public relations consultant and you want to find the right specialist for you, here are some aspects to keep in mind and some ideas that will help you find the best public relations consultant.
Different Types of Public Relations Consultants
You can find a reliable and experienced public relations consultant in three main groups – agency, corporate, or government. To break down the groups or types of public relations consultants even further for you.
Agency Public Relations Consultant
This type of public relations consultant typically works is smaller-sized, mid-sized, or big corporations and agencies. The style of such type of public relations consultant is determined by the experience of the staff of the agency, also the focus of the agency. Such public relation consultant can have a progressive or conservative style of work. The type of clientele of the agency served is also determining the style of the public relations consultant, it is important if it comes to start-ups, larger and established brands, etc. You can work with such public relations consultants on the projects you have and for achieving your goals and aspirations. Depending on their style and particular experience, you can choose the right specialist in their field. Always keep in mind their work and the experience they have gained to the moment you hire them, this will help you understand whether they are a good fit for you or not. Consider their style of work. An agency public relations consultant will usually have a lot of experience in all aspects of PR, from people to client management and everything in between. This is why you can expect this type of public relations consultant to be able to handle all sorts of stressful situations.
Corporate Public Relations Consultant
This type of public relations consultant is someone with a lot of focus and experience in their particular field. This type of public relations consultant tend to know more about a particular area or field than anyone else, a knowledge gained throughout years and years of experience. Such public relations consultant is also expected to have a strong grasp on the industry players, analysts, events. Such public relations consultant has a really good hold on such type of information and a lot of knowledge in the corporate world. In case you choose to hire such public relations consultant, make sure to consider if they will be the right fit for your team considering the specifics of their experience, style of work.
Government Public Relations Consultant
A government public relations consultant differs from most when compared to the other two groups of public relations consultants. This is important to know if you are planning to hire a public relations consultant for your company, as such a person may not be able to jump into the corporate world quickly and easily if they have spent most of their experience in the government sector. In addition, a government public relations consultant will usually be a specialist who uses a language specific to the residents they serve and the goal of their work is usually to help, inform, and educate the public and not that much to make some sort of business. So if you are planning to hire a public relations consultant for a non-government position and for the interests of your private company, you may reconsider the applications of public relations consultants with an experience in a government position only.
The Right Public Relations Consultant Cares for Your Success
In a nutshell, the job of a good public relations consultant is to help you succeed. And every reliable and experienced public relations consultant knows that success is a result of many factors and the combination of the right talent, the right product or service, at the right time. One thing is for sure when it comes to good PR strategies and this is the fact that the best PR campaigns are achieving success mainly because they are backed up by people, who care about the success of the campaign. The centre of this group of people in the public relations consultant. This is why you want to find a public relations consultant who is not simply confident and knowledgeable in what they do, but also care about what they do. A good public relations consultant should understand very well what they are sending out to editors and reporters, the impact this information and stories will have on the many levels of the market, etc.
How to Know a Good Public Relations Consultant?
Besides the above-mentioned signs of a good and experienced public relations consultant, you want to find a professional who is ethical, very inspired and motivated. A good public relations consultant won't stop when they hit a wall and will think of alternative ways, they are creative. A good public relations consultant is also committed to the respect the journalist community deserves. A good public relations consultant knows very well how to spread your message across the right channels of communication. Finally, a good public relations consultant is someone who approaches your project with enthusiasm and passion.
Always Hire a Professional Public Relations Consultant
Don't just hire someone who will do a bit of PR work for you just because it will be easier for you or they will ask for less money. Make sure to hire a professional and experienced public relations consultant who knows what they are doing and what is the right way to do their job. This is the best way to make sure you will get to the results you are wanting to achieve.
Different types of public relations consultants
Agency public relations consultant
Corporate public relations consultant
Government public relations consultant
The right public relations consultant cares for your success
How to know a good public relations consultant?
Always hire a professional public relations consultant