Recommended Public Relations Consultants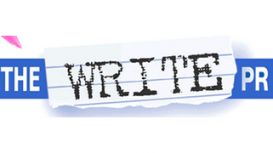 The Write PR was set up in February 2002 by two of Scotland's best known journalists, Fiona Black and Nan Ensor. In 2005 Fiona Black became sole owner. Since it began it has established itself as one

of the most efficient PR firms in the UK. Used to working to tight deadlines, the Write PR can offer journalists an immediate response to all enquires and maximise any opportunity for publicity for our clients.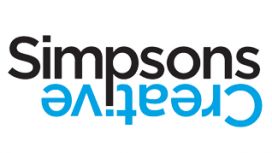 You have more than one business objective: to build your brand, broaden your client base, increase your sales and enhance your reputation. Our success is built on finding the right promotional mix for

each of our clients by drawing on our multi-disciplinary talents in advertising, design, web development, public relations and event management.
Welcome to Ivy Public Relations - offering bespoke PR packages and services, to help your business achieve the recognition it deserves, not just to grow, but to grow in style. Nestled in the Spa town

of Cheltenham, Ivy Public Relations is a boutique company specialising in both the luxury lifestyle and equestrian industries - the sectors that Ivy Public Relations are particularly passionate about, a passion that breeds creativity.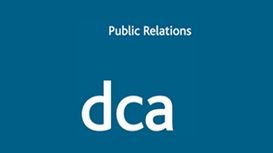 A South West PR agency with a ten-strong team of highly experienced PR professionals and former senior journalists. Our clients include market-leading businesses, consumer brands and major public

sector organisations across the South West and nationally. We provide media and communications support, high quality content and integrated strategies for digital and online content marketing.
Our worldwide operation focuses on delivering quality cutting edge media products and solutions that are authentically 'taylor-made', delivered in a timely manor and straight from the heart. We

work with some of the most passionate people around the world that are truly dedicated to their craft. Because our operational structure is very flat, we all take pride in delivering a project that is of the 'highest standard' and 'on time with product delivery'.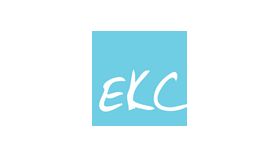 EKC delivers reliable PR and marketing solutions offering exceptional service from a team of dedicated and passionate professionals. With over 30 years' experience working across a wide range of

media, EKC offers a genuine and inspiring approach to PR and media support and has a proven track record of generating exciting and tangible results.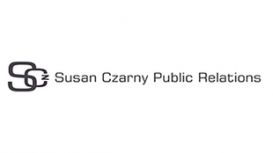 I have a passion for all things fashion, home, lifestyle, which means I love what I do! With over 20 years' experience, I can create effective and impact driven marketing and PR strategies that will

generate awareness of your brand, product or service, I believe in transparency, which is why there's no marketing jargon or hard sell, no eye watering fees and no excessive add on fees - just sound straight forward advice at an up-front agreed rate, tailored to your requirements.
We are an award-winning, specialist PR consultancy which helps financial and consumer services companies grow their business. We focus on public relations, content marketing, search engine

optimisation and social media. We help you to generate sales by driving people to your site and keeping them there for longer. Perfect Circle looks at your business and its strategic objectives to work out how best to enhance your visibility, your reputation and your online presence.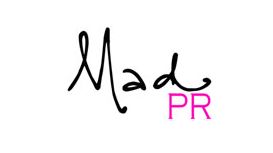 With the industry as fast paced as ever, you need reactive PR that shouts about your brand! As a MAD PR brand we offer a great package of promotion just for being our client! Get blogged, tweeted and

facebooked! Be part of our open office and press events! We tell press and the rest of the world all about you, be a brand we can shout about! Our services come as packages with added extras to tailor to your brand!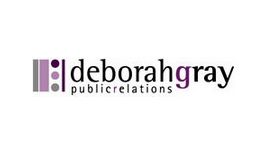 Good public relations are key to the success of any business. Even a little PR will go a long way, helping build a positive profile and keeping a company in the spotlight. At Deborah Gray Public

Relations we have more than 25 years experience in PR, specialising in working with environmental, waste management and recycling companies. We understand how to help a business grow - and keep it growing.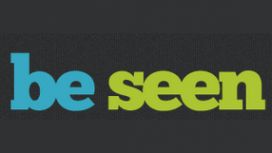 At value for money rates. Everyone has opinions about the organisations they come into contact with. These perceptions will drive their decisions about whether they want to work with you, shop with

you, recommend you and support you. Effective PR can help shape perceptions by communicating and building relationships with your stakeholders. Successful PR is all about knowing your audiences; clearly defining your messages; and knowing how best to get those messages, to those people.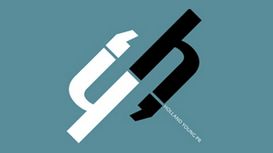 We are a small consultancy, based in East London, specialising in consumer, corporate and trade PR. Our clients include fashion, retail, travel, restaurants, events, and software technology. As a

small company we are ideally suited to start up businesses, sole traders or companies on a limited budget - or those who want to operate on a project by project basis.
Kate Miranda is the founder and director of Mumpreneur Marketing. She began her career as a journalist 16 years ago and has more than ten years' experience as a marketing and PR director. She is a

Member of the Chartered Institute of Marketing and marketing consultant and presenter for the Merton Chamber of Commerce. She is a mother of two, lives in Putney and survives on very little sleep.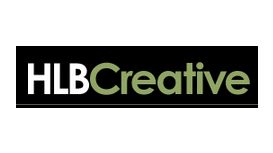 We are a full-service marketing and communications agency offering a wide range of business-to-business, PR, marketing, brand management, design, digital media and telemarketing services. In fact our

team of experienced industry professionals and up and coming talent can provide clients with all the marketing communication avenues they need from one single source.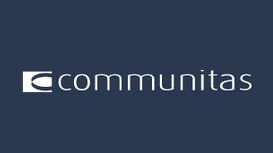 Ken is Managing Director of Communitas and also our Creative Director. He brings a wealth of public and private sector experience to the design and production side of our business. He has designed and

led on a number of whole-school launches, leading on the creation of new brand identities and a full range of marketing and communications deliverables. Ken brings a meticulous eye for detail and expertise in innovative design that reaches the right audience.
---
Some people look for a public relations consultant because they need a specialist to tell their story in an appealing and interesting way. However, generally, the job of a public relations consultant is to create and help brand awareness, building and selling brands, no matter if the brand is you or a company, product, etc. The public relations consultant is also someone, who will connect to potential investors, partners, and customers to promote and sell your brand. Telling the story is just a small part of the entire process a public relations consultant is going through in order to deliver great results. So if you are on the prowl for a public relations consultant and you want to find the right specialist for you, here are some aspects to keep in mind and some ideas that will help you find the best public relations consultant.
Different Types of Public Relations Consultants
You can find a reliable and experienced public relations consultant in three main groups – agency, corporate, or government. To break down the groups or types of public relations consultants even further for you.
Agency Public Relations Consultant
This type of public relations consultant typically works is smaller-sized, mid-sized, or big corporations and agencies. The style of such type of public relations consultant is determined by the experience of the staff of the agency, also the focus of the agency. Such public relation consultant can have a progressive or conservative style of work. The type of clientele of the agency served is also determining the style of the public relations consultant, it is important if it comes to start-ups, larger and established brands, etc. You can work with such public relations consultants on the projects you have and for achieving your goals and aspirations. Depending on their style and particular experience, you can choose the right specialist in their field. Always keep in mind their work and the experience they have gained to the moment you hire them, this will help you understand whether they are a good fit for you or not. Consider their style of work. An agency public relations consultant will usually have a lot of experience in all aspects of PR, from people to client management and everything in between. This is why you can expect this type of public relations consultant to be able to handle all sorts of stressful situations.
Corporate Public Relations Consultant
This type of public relations consultant is someone with a lot of focus and experience in their particular field. This type of public relations consultant tend to know more about a particular area or field than anyone else, a knowledge gained throughout years and years of experience. Such public relations consultant is also expected to have a strong grasp on the industry players, analysts, events. Such public relations consultant has a really good hold on such type of information and a lot of knowledge in the corporate world. In case you choose to hire such public relations consultant, make sure to consider if they will be the right fit for your team considering the specifics of their experience, style of work.
Government Public Relations Consultant
A government public relations consultant differs from most when compared to the other two groups of public relations consultants. This is important to know if you are planning to hire a public relations consultant for your company, as such a person may not be able to jump into the corporate world quickly and easily if they have spent most of their experience in the government sector. In addition, a government public relations consultant will usually be a specialist who uses a language specific to the residents they serve and the goal of their work is usually to help, inform, and educate the public and not that much to make some sort of business. So if you are planning to hire a public relations consultant for a non-government position and for the interests of your private company, you may reconsider the applications of public relations consultants with an experience in a government position only.
The Right Public Relations Consultant Cares for Your Success
In a nutshell, the job of a good public relations consultant is to help you succeed. And every reliable and experienced public relations consultant knows that success is a result of many factors and the combination of the right talent, the right product or service, at the right time. One thing is for sure when it comes to good PR strategies and this is the fact that the best PR campaigns are achieving success mainly because they are backed up by people, who care about the success of the campaign. The centre of this group of people in the public relations consultant. This is why you want to find a public relations consultant who is not simply confident and knowledgeable in what they do, but also care about what they do. A good public relations consultant should understand very well what they are sending out to editors and reporters, the impact this information and stories will have on the many levels of the market, etc.
How to Know a Good Public Relations Consultant?
Besides the above-mentioned signs of a good and experienced public relations consultant, you want to find a professional who is ethical, very inspired and motivated. A good public relations consultant won't stop when they hit a wall and will think of alternative ways, they are creative. A good public relations consultant is also committed to the respect the journalist community deserves. A good public relations consultant knows very well how to spread your message across the right channels of communication. Finally, a good public relations consultant is someone who approaches your project with enthusiasm and passion.
Always Hire a Professional Public Relations Consultant
Don't just hire someone who will do a bit of PR work for you just because it will be easier for you or they will ask for less money. Make sure to hire a professional and experienced public relations consultant who knows what they are doing and what is the right way to do their job. This is the best way to make sure you will get to the results you are wanting to achieve.
Different types of public relations consultants
Agency public relations consultant
Corporate public relations consultant
Government public relations consultant
The right public relations consultant cares for your success
How to know a good public relations consultant?
Always hire a professional public relations consultant