Recommended Public Relations Consultants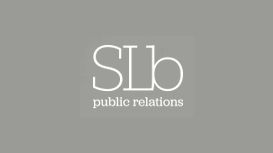 Alongside traditional PR services, in recent years we have also worked on a number of event management, guerrilla marketing and business development projects. We also manage a number of social media

accounts and platforms for clients; creating engaging content to drive follower/Like/view numbers.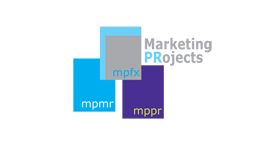 Marketing PRojects can arrange a FREE meeting to discuss your requirements in detail. Marketing covers all activities, from listening to customer needs, assessing the competitive landscape and then

designing and creating services and products accompanied by messages that shape and improve audience perceptions. This in turn, achieves the organisational objectives you have set.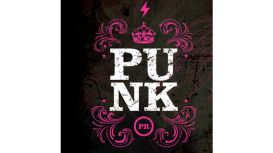 Experts in consumer PR, we are armed with a wealth of experience, knowledge and industry contacts to make our clients stand out from the crowd. PUNK PR's creative team comprises some of the best

thinkers in the industry - it's our job to stay ahead of trends, stay on top of what's being said in the media and to make sure our clients stay ahead of the game.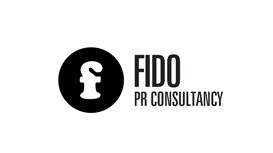 The public relations consultancy for destinations, attractions, culture, arts and heritage projects. Fido attracts visitors to destinations, brings heritage projects to life and places cultural

campaigns in the spotlight. We do this through insight, creativity, first class media relations and public affairs.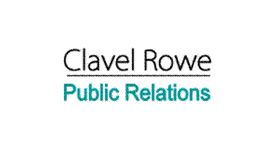 Clavel Rowe Public Relations is a crisis management and communications public relations firm operating out of East Sussex, U.K. This public relations firm is a leader in corporate public relations,

crisis communications and crisis management. Do you have a crisis management plan or a crisis communications plan should customers over run your switchboard with queries following an incident, an accident or any form of crisis?
Scarlett PR & Marketing believes passionately in each client's business and therefore devises bespoke and strategic campaigns designed to deliver maximum return on investment. Whilst promoting Clumber

Park Hotel & Spa in Nottinghamshire, it has been confirmed that Scarlett PR & Marketing had significantly helped improve the profits of the property by a staggering 220% in just a year!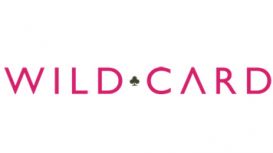 Wild Card is a leading food, drink, home, lifestyle and consumer healthcare brand PR consultancy. We have a connected, creative and commercial team which delivers focused and imaginative PR campaigns

that meet brand and commercial objectives. Wild Card's consistent success in food and drink PR means we are leaders in this sector. We are proud to work with many outstanding clients; from established consumer brands, already strong in their field, to fledgling brands at initial launch stage.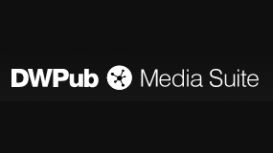 During the 1990s journalist Daryl Willcox noticed that while he was writing about the use of technology in business, media and public relations professionals weren't using technology effectively to

improve the way they communicated. We were writing about the dawn of the internet, yet we were getting swamped by a hundred paper press releases a day and on deadlines often standing by an ancient fax machine waiting for PR statements. It was crazy, Daryl says.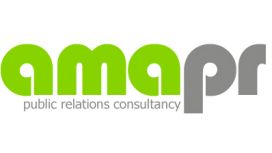 AMA's Logistics PR consultancy has a proven track record in delivering powerful, well written and pertinent press material for the logistics, supply chain and wider business media. As ex-editors of

the industry's foremost publications, we understand supply chain management, logistics and warehousing issues.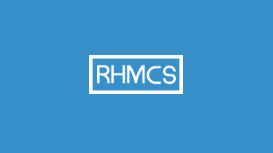 PR is about telling stories that will activate ears, eyes and brains outside your company. Step one is working out what stories you have and how best to tell them. It can help to have an independent

but informed expert with one foot inside your business and one foot outside. I can offer expertise based on 20+ years of PR experience with both established and start-up technology brands.
At the Word Centre we have many years' experience of helping organisations use plain English. However big or small your organisation, we have the resources and skills to meet your needs. We're not a

government body or pressure group - just a professional team of trainers, editors and proofreaders who are passionate about plain English.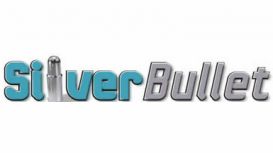 SilverBullet PR is a private limited company owned by Dean Palmer, former Editor of Eureka magazine, a monthly engineering design trade journal. Dean has a First class honours Degree in Manufacturing

Management from Salford University and an HND in Engineering & Business.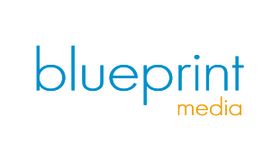 We are a tightly knit team of dedicated PR professionals. As a leading communications consultancy, we provide a full range of media opportunities for a wide range of clients in professional services,

finance, manufacturing and services. We specialise in business because we understand how business works. We add value by analysing the core messages of your business and communicating them in areas where they will create tangible benefits. Blueprint Media is run by professionals, for professionals.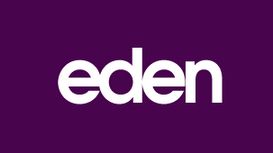 That means that whatever communications project you ask us to take on, we will advise you on the best way to approach the task, the most efficient route to delivering the task, how to achieve best

value along the way, what to expect and how to measure the success.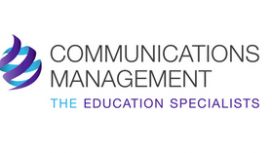 communicationsmanagement.co.uk
We are currently looking to expand our team with talented communications professionals sharing our passion for education. We are particularly keen to hear from experienced PR managers working in the

schools or. Communications Management Consultant and language enthusiast Rob Crosland, reflects on the growth and impact of online language learning. Demand for online language learning is surging, with the global market.
---
Some people look for a public relations consultant because they need a specialist to tell their story in an appealing and interesting way. However, generally, the job of a public relations consultant is to create and help brand awareness, building and selling brands, no matter if the brand is you or a company, product, etc. The public relations consultant is also someone, who will connect to potential investors, partners, and customers to promote and sell your brand. Telling the story is just a small part of the entire process a public relations consultant is going through in order to deliver great results. So if you are on the prowl for a public relations consultant and you want to find the right specialist for you, here are some aspects to keep in mind and some ideas that will help you find the best public relations consultant.
Different Types of Public Relations Consultants
You can find a reliable and experienced public relations consultant in three main groups – agency, corporate, or government. To break down the groups or types of public relations consultants even further for you.
Agency Public Relations Consultant
This type of public relations consultant typically works is smaller-sized, mid-sized, or big corporations and agencies. The style of such type of public relations consultant is determined by the experience of the staff of the agency, also the focus of the agency. Such public relation consultant can have a progressive or conservative style of work. The type of clientele of the agency served is also determining the style of the public relations consultant, it is important if it comes to start-ups, larger and established brands, etc. You can work with such public relations consultants on the projects you have and for achieving your goals and aspirations. Depending on their style and particular experience, you can choose the right specialist in their field. Always keep in mind their work and the experience they have gained to the moment you hire them, this will help you understand whether they are a good fit for you or not. Consider their style of work. An agency public relations consultant will usually have a lot of experience in all aspects of PR, from people to client management and everything in between. This is why you can expect this type of public relations consultant to be able to handle all sorts of stressful situations.
Corporate Public Relations Consultant
This type of public relations consultant is someone with a lot of focus and experience in their particular field. This type of public relations consultant tend to know more about a particular area or field than anyone else, a knowledge gained throughout years and years of experience. Such public relations consultant is also expected to have a strong grasp on the industry players, analysts, events. Such public relations consultant has a really good hold on such type of information and a lot of knowledge in the corporate world. In case you choose to hire such public relations consultant, make sure to consider if they will be the right fit for your team considering the specifics of their experience, style of work.
Government Public Relations Consultant
A government public relations consultant differs from most when compared to the other two groups of public relations consultants. This is important to know if you are planning to hire a public relations consultant for your company, as such a person may not be able to jump into the corporate world quickly and easily if they have spent most of their experience in the government sector. In addition, a government public relations consultant will usually be a specialist who uses a language specific to the residents they serve and the goal of their work is usually to help, inform, and educate the public and not that much to make some sort of business. So if you are planning to hire a public relations consultant for a non-government position and for the interests of your private company, you may reconsider the applications of public relations consultants with an experience in a government position only.
The Right Public Relations Consultant Cares for Your Success
In a nutshell, the job of a good public relations consultant is to help you succeed. And every reliable and experienced public relations consultant knows that success is a result of many factors and the combination of the right talent, the right product or service, at the right time. One thing is for sure when it comes to good PR strategies and this is the fact that the best PR campaigns are achieving success mainly because they are backed up by people, who care about the success of the campaign. The centre of this group of people in the public relations consultant. This is why you want to find a public relations consultant who is not simply confident and knowledgeable in what they do, but also care about what they do. A good public relations consultant should understand very well what they are sending out to editors and reporters, the impact this information and stories will have on the many levels of the market, etc.
How to Know a Good Public Relations Consultant?
Besides the above-mentioned signs of a good and experienced public relations consultant, you want to find a professional who is ethical, very inspired and motivated. A good public relations consultant won't stop when they hit a wall and will think of alternative ways, they are creative. A good public relations consultant is also committed to the respect the journalist community deserves. A good public relations consultant knows very well how to spread your message across the right channels of communication. Finally, a good public relations consultant is someone who approaches your project with enthusiasm and passion.
Always Hire a Professional Public Relations Consultant
Don't just hire someone who will do a bit of PR work for you just because it will be easier for you or they will ask for less money. Make sure to hire a professional and experienced public relations consultant who knows what they are doing and what is the right way to do their job. This is the best way to make sure you will get to the results you are wanting to achieve.
Different types of public relations consultants
Agency public relations consultant
Corporate public relations consultant
Government public relations consultant
The right public relations consultant cares for your success
How to know a good public relations consultant?
Always hire a professional public relations consultant