Recommended Public Relations Consultants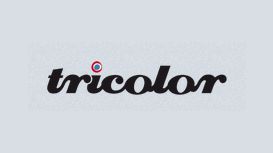 Tricolor is a heritage development consultancy that provides critical development services for history-related organisations and projects. We're named after the tricolor flag (pronounced like

trickler) because the Tricolor represents change, equality and a new way forward. We are passionate about heritage and in maximising access to it for everyone. We know the barriers to participation and help museums, archives, libraries, historic buildings and other heritage sites and bodies to overcome them.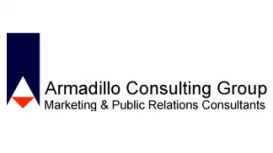 Armadillo Consulting Group is a business consulting firm headquartered in the UK with a global network of affiliates. We support our clients in making decisive improvements in their direction,

performance and profitability. Effectively communicating with all target audiences - be they customers, suppliers, Governments, shareholders or employees - is fundamental to the sustainable success of any organisation. At Armadillo Consulting Group, we support our clients in achieving this critical objective.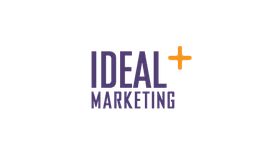 idealmarketingcompany.com
Using proven and powerful low cost marketing and PR ideas, you can create a powerful campaign that is profitable, creative and cost effective. The team at The Ideal Marketing Company are here to help

you make the right decisions and create a mixture of marketing that will take your business in the right direction.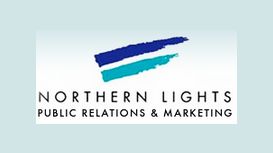 Founded in 1989 by Victoria Tomlinson, a former director of Ernst & Young, Northern Lights PR is now a multi-award winning Yorkshire communications agency, incorporating social media expertise (see

our free ebook and other downloads). We have years of experience working at both board and operational levels - and a track record of delivering tangible results for clients in the professional services, business, education, community, health and third sectors in the UK and internationally.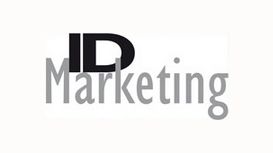 Industrial Marketing programmes are based on a system of Industrial Profiling - a way of enhancing the profile of industrial companies with the express purpose of creating greater interest and enquiry

rates in the industrial/manufacturing industries using free at the point of publication media, e.g. ID-Marketing focus on obtaining free promotional coverage, i.e. free at the point of publication.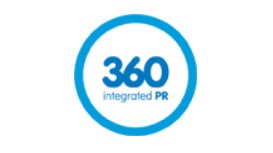 360 integrated PR is a public relations and business growth consultancy based in Hampshire. Established in 2001, we help clients of all sizes drive growth by communicating more effectively with their

target audiences and communities. In a nutshell, this means we identify and craft the values, stories and messages our clients can use to enhance their reputation and business prospects.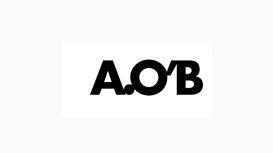 AOB Public Relations is a boutique PR firm based in London specialising in consumer facing PR for the entertainments industry. We represent talented people in the arts, actors, TV presenters,

newsreaders, sports-men and women and musicians. The agency also has years of.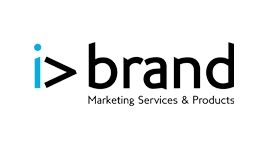 I More Than Brand is interested in 'adding value' to the businesses it works with by providing a comprehensive range of Marketing Services. I More Than Brand seeks to work with small and medium sized

businesses (in Bridgwater, Taunton, Street and Yeovil - Somerset) that are outstanding in their field or that have the potential and ambition to be 'outstanding'.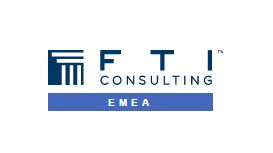 FTI Consulting is a global business advisory firm that provides multidisciplinary solutions to complex challenges and opportunities. With the full power of unique depth of thought combined with the

global expertise of leading professionals, we are committed to protecting and enhancing the enterprise value of our clients. Learn about our global capabilities, experienced leadership, and expertise.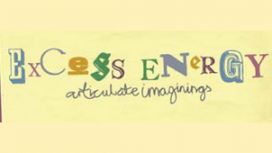 Thank you for checking us out. If you're on the hunt for fresh, super-effective PR and communications concepts then you've landed in the right place. Excess Energy is our name and creative

communications is our game. We're constantly charged with new ideas, backed up with bullseye delivery, and we'd love to work with you!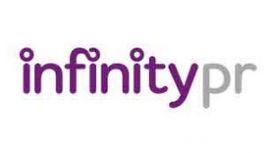 infinityprsolutions.co.uk
Are you a sole trader or entrepreneur who would like a freelance Virtual PR to take those time consuming marketing tasks off your hands and leave you free to concentrate on fee paying work? Infinity

VA Solutions is a Virtual Assistant service based in Bolton. We work with busy professionals and small businesses who need PR and marketing support services.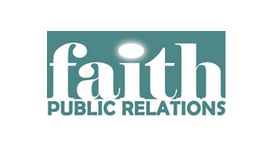 Originally built around 1797, Thornhill Brigg Mill was attacked during the Plug Riots of August 1842. Workers fearing the introduction of steam power would put them out of work marched from town to

town removing the plugs from the boilers of the mills and emptying the mill dams as they passed, bringing production to a halt. The mill was destroyed in 1858 and again in 1888.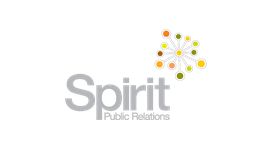 spiritpublicrelations.co.uk
Spirit Public Relations is a highly effective Bristol-based consultancy, working with organisations across the South West. Our spirited and creative PR professionals take pride in their work and are

committed to helping our clients achieve their goals. Caroline Harris leads our tight-knit team of communications professionals, who come from both PR and journalism backgrounds.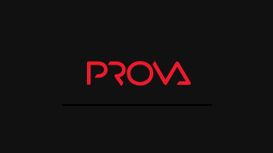 Whether you're a successful multi-national looking for a fresh approach to develop new market opportunities, or a brand new organisation with a brilliant idea you want to launch to market, we can

provide the strategic approach to give you a real edge. We do this by exploiting powerful PR thought leadership campaigns and award-winning social media expertise, as well as delivering international brand development strategies and winning sales collateral.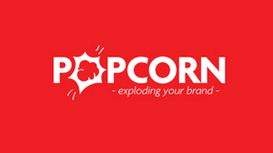 At Popcorn PR we are passionate about taking things in their raw, simplest form and exploding them into something bigger, more appetizing and exciting. Our fully integrated creative campaigns are

socially-centric, award-winning and deliver clear commercial objectives. We constantly challenge the status quo to do things differently and generate better results.
---
Some people look for a public relations consultant because they need a specialist to tell their story in an appealing and interesting way. However, generally, the job of a public relations consultant is to create and help brand awareness, building and selling brands, no matter if the brand is you or a company, product, etc. The public relations consultant is also someone, who will connect to potential investors, partners, and customers to promote and sell your brand. Telling the story is just a small part of the entire process a public relations consultant is going through in order to deliver great results. So if you are on the prowl for a public relations consultant and you want to find the right specialist for you, here are some aspects to keep in mind and some ideas that will help you find the best public relations consultant.
Different Types of Public Relations Consultants
You can find a reliable and experienced public relations consultant in three main groups – agency, corporate, or government. To break down the groups or types of public relations consultants even further for you.
Agency Public Relations Consultant
This type of public relations consultant typically works is smaller-sized, mid-sized, or big corporations and agencies. The style of such type of public relations consultant is determined by the experience of the staff of the agency, also the focus of the agency. Such public relation consultant can have a progressive or conservative style of work. The type of clientele of the agency served is also determining the style of the public relations consultant, it is important if it comes to start-ups, larger and established brands, etc. You can work with such public relations consultants on the projects you have and for achieving your goals and aspirations. Depending on their style and particular experience, you can choose the right specialist in their field. Always keep in mind their work and the experience they have gained to the moment you hire them, this will help you understand whether they are a good fit for you or not. Consider their style of work. An agency public relations consultant will usually have a lot of experience in all aspects of PR, from people to client management and everything in between. This is why you can expect this type of public relations consultant to be able to handle all sorts of stressful situations.
Corporate Public Relations Consultant
This type of public relations consultant is someone with a lot of focus and experience in their particular field. This type of public relations consultant tend to know more about a particular area or field than anyone else, a knowledge gained throughout years and years of experience. Such public relations consultant is also expected to have a strong grasp on the industry players, analysts, events. Such public relations consultant has a really good hold on such type of information and a lot of knowledge in the corporate world. In case you choose to hire such public relations consultant, make sure to consider if they will be the right fit for your team considering the specifics of their experience, style of work.
Government Public Relations Consultant
A government public relations consultant differs from most when compared to the other two groups of public relations consultants. This is important to know if you are planning to hire a public relations consultant for your company, as such a person may not be able to jump into the corporate world quickly and easily if they have spent most of their experience in the government sector. In addition, a government public relations consultant will usually be a specialist who uses a language specific to the residents they serve and the goal of their work is usually to help, inform, and educate the public and not that much to make some sort of business. So if you are planning to hire a public relations consultant for a non-government position and for the interests of your private company, you may reconsider the applications of public relations consultants with an experience in a government position only.
The Right Public Relations Consultant Cares for Your Success
In a nutshell, the job of a good public relations consultant is to help you succeed. And every reliable and experienced public relations consultant knows that success is a result of many factors and the combination of the right talent, the right product or service, at the right time. One thing is for sure when it comes to good PR strategies and this is the fact that the best PR campaigns are achieving success mainly because they are backed up by people, who care about the success of the campaign. The centre of this group of people in the public relations consultant. This is why you want to find a public relations consultant who is not simply confident and knowledgeable in what they do, but also care about what they do. A good public relations consultant should understand very well what they are sending out to editors and reporters, the impact this information and stories will have on the many levels of the market, etc.
How to Know a Good Public Relations Consultant?
Besides the above-mentioned signs of a good and experienced public relations consultant, you want to find a professional who is ethical, very inspired and motivated. A good public relations consultant won't stop when they hit a wall and will think of alternative ways, they are creative. A good public relations consultant is also committed to the respect the journalist community deserves. A good public relations consultant knows very well how to spread your message across the right channels of communication. Finally, a good public relations consultant is someone who approaches your project with enthusiasm and passion.
Always Hire a Professional Public Relations Consultant
Don't just hire someone who will do a bit of PR work for you just because it will be easier for you or they will ask for less money. Make sure to hire a professional and experienced public relations consultant who knows what they are doing and what is the right way to do their job. This is the best way to make sure you will get to the results you are wanting to achieve.
Different types of public relations consultants
Agency public relations consultant
Corporate public relations consultant
Government public relations consultant
The right public relations consultant cares for your success
How to know a good public relations consultant?
Always hire a professional public relations consultant