Recommended Public Relations Consultants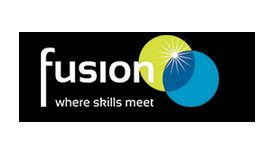 We understand that your logo is the most important thing you need when starting a business or looking to rebrand. Your logo will be created so that it works in print, online and for signage. Creative,

effective sites that suit your business is what we do best. We listen to you and develop responsive websites that work on desktop, mobiles phones and tablet devices.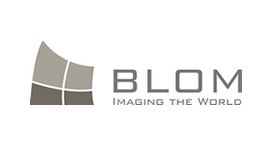 Blom is a leading European service provider within acquisition, processing and modeling of geographic information. Blom maintains unique European databases with collections of maps, images and models.

With particular focus on online services, Blom provides data and solutions to customers in government, enterprise and consumer markets and enables partners to create applications using Blom's databases, location based services and navigation solution.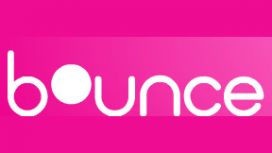 Bounce is a fun filled public relations company with the main being to get you noticed. The team comprises of ex journalists and public relations professionals, with a wealth of experience and

contacts within the media. With our journalistic background, we have the ability to think like journalists, and are able to secure you those column inches needed to make you stand out from the crowd.
Purple Rhino PR are proud to act as your external Marketing and Public Relations department creating the most cost effective solutions! With no job too big or too small, we pride our ability to be

able to work with both large established companies as well as small start ups. With a limitless range of services get in touch with the CAN-do team and see what Purple Rhino PR can do for you!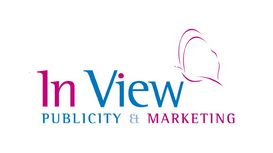 Stephanie has been running In View Publicity and Marketing for 14 years. She has excellent communication skills and her strength lies in building firm relationships with people. She has a proven track

record in printed media and radio as well as running her own PR business. She is organised, motivated and able to work to strict deadlines to achieve profitable results for your organisation.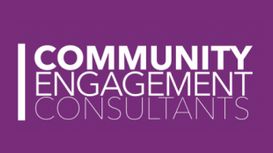 communityengagementconsultants.co.uk
Community Engagement Consultants provide a Public Consultation, Town Planning and Design consultancy service to clients throughout the UK. As a leading planning and community engagement consultant in

Hertfordshire, we travel throughout the UK supporting the needs of a broad range of public and private sector clients.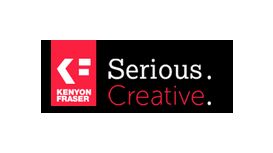 Kenyon Fraser is a full service marketing communications agency headquartered in Liverpool. Established in 1990, we are now one of the largest agencies of our kind outside London, with more than 30

staff and 100 active clients. Our team has vast experience in delivering campaigns with demonstrable return on investment - whether that be in terms of increasing market share and profits or improving public health and other work for social good.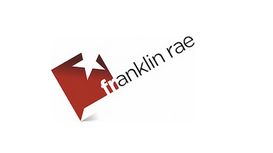 Franklin Rae is one of the UK's top PR agencies, delivering exceptional and innovative campaigns for companies and individuals from around the world within the media and entertainment sector.

Creative, vibrant and ambitious, Franklin Rae is committed to being a centre of excellence for communications - devising and delivering dynamic communications across all platforms for content, for on-screen talent, industry executives, innovative start-ups and established global names.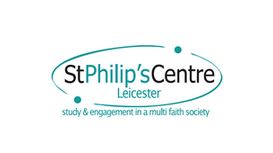 The St Philip's Centre Research Community is a useful resource for researchers, academics & post graduate students involved in inter-religious relations. The Research Community has been devised to

provide dialogue engagement and networking opportunities for reflection and ideas. Termly lectures at St Philip's Church, Evington Road, Leicester LE2 1HN provide an opportunity to meet and exchange ideas on a range of subjects introduced by our guest speakers.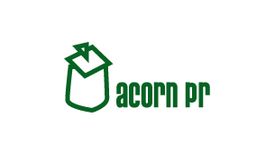 Acorn PR is the trading name of Ingrid Marson, a freelance charity PR consultant based in Hertfordshire. I have significant experience in providing PR and marketing services to charities and social

enterprises across the UK. Since setting up Acorn PR, I have worked with a wide range of local and national charities, including The Horse Trust, Age UK Hertfordshire, Marie Curie Cancer Care and Mind in Mid Herts.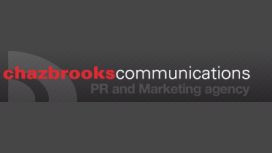 Chazbrooks offers a range of free specialised PR Help Sheets that aim to help companies who choose to do their own PR Inhouse. Chaz is one of the most professional, personable and trusted people I

have worked with in 20 years. He is a true star in the world of PR. He excels through a natural flair and passion for communications and is focused on getting the results I need for the business.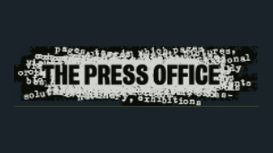 The Press Office is a consultancy for museums, galleries and cultural projects. Run by Michael Barrett, with twenty five years of media and arts public relations experience, gained both in-house and

as a consultancy, it secures print, online, blog and broadcast editorial coverage on behalf of arts organisations of all sizes.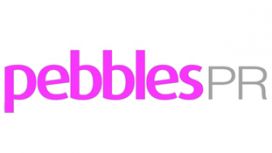 I am a dedicated PR consultant with over 13 years experience in handling PR programmes of all types, for clients ranging from small to high profile in both consumer and business sectors. After a

number of years of in-house and agency experience I became a freelance consultant and so, in 2005, Pebbles PR was launched! I am passionate about PR and how it can benefit a business. Using creative ideas and the right strategy can really make a difference. Don't miss this opportunity!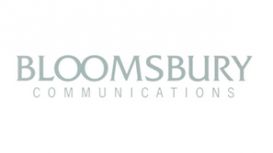 bloomsburycommunications.com
Founded in London in 1986, Bloomsbury Communications is an independent company with a highly motivated team of PR professionals. We have real public relations experience with a great track record. We

are able to harness our creativity and expertise to devise and implement well-targeted campaigns on behalf of clients across several markets.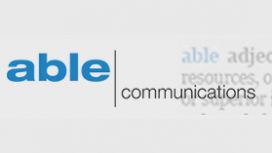 We are a small team of highly skilled, versatile and experienced communications consultants with long backgrounds in PR, advertising and sales promotions agencies, public sector organisations and blue

chip clients, as well as journalism and training. We provide a comprehensive portfolio of marketing, communications and public relations services to clients nationwide and, increasingly frequently, we support international clients in Europe, the USA and Australia.
---
Some people look for a public relations consultant because they need a specialist to tell their story in an appealing and interesting way. However, generally, the job of a public relations consultant is to create and help brand awareness, building and selling brands, no matter if the brand is you or a company, product, etc. The public relations consultant is also someone, who will connect to potential investors, partners, and customers to promote and sell your brand. Telling the story is just a small part of the entire process a public relations consultant is going through in order to deliver great results. So if you are on the prowl for a public relations consultant and you want to find the right specialist for you, here are some aspects to keep in mind and some ideas that will help you find the best public relations consultant.
Different Types of Public Relations Consultants
You can find a reliable and experienced public relations consultant in three main groups – agency, corporate, or government. To break down the groups or types of public relations consultants even further for you.
Agency Public Relations Consultant
This type of public relations consultant typically works is smaller-sized, mid-sized, or big corporations and agencies. The style of such type of public relations consultant is determined by the experience of the staff of the agency, also the focus of the agency. Such public relation consultant can have a progressive or conservative style of work. The type of clientele of the agency served is also determining the style of the public relations consultant, it is important if it comes to start-ups, larger and established brands, etc. You can work with such public relations consultants on the projects you have and for achieving your goals and aspirations. Depending on their style and particular experience, you can choose the right specialist in their field. Always keep in mind their work and the experience they have gained to the moment you hire them, this will help you understand whether they are a good fit for you or not. Consider their style of work. An agency public relations consultant will usually have a lot of experience in all aspects of PR, from people to client management and everything in between. This is why you can expect this type of public relations consultant to be able to handle all sorts of stressful situations.
Corporate Public Relations Consultant
This type of public relations consultant is someone with a lot of focus and experience in their particular field. This type of public relations consultant tend to know more about a particular area or field than anyone else, a knowledge gained throughout years and years of experience. Such public relations consultant is also expected to have a strong grasp on the industry players, analysts, events. Such public relations consultant has a really good hold on such type of information and a lot of knowledge in the corporate world. In case you choose to hire such public relations consultant, make sure to consider if they will be the right fit for your team considering the specifics of their experience, style of work.
Government Public Relations Consultant
A government public relations consultant differs from most when compared to the other two groups of public relations consultants. This is important to know if you are planning to hire a public relations consultant for your company, as such a person may not be able to jump into the corporate world quickly and easily if they have spent most of their experience in the government sector. In addition, a government public relations consultant will usually be a specialist who uses a language specific to the residents they serve and the goal of their work is usually to help, inform, and educate the public and not that much to make some sort of business. So if you are planning to hire a public relations consultant for a non-government position and for the interests of your private company, you may reconsider the applications of public relations consultants with an experience in a government position only.
The Right Public Relations Consultant Cares for Your Success
In a nutshell, the job of a good public relations consultant is to help you succeed. And every reliable and experienced public relations consultant knows that success is a result of many factors and the combination of the right talent, the right product or service, at the right time. One thing is for sure when it comes to good PR strategies and this is the fact that the best PR campaigns are achieving success mainly because they are backed up by people, who care about the success of the campaign. The centre of this group of people in the public relations consultant. This is why you want to find a public relations consultant who is not simply confident and knowledgeable in what they do, but also care about what they do. A good public relations consultant should understand very well what they are sending out to editors and reporters, the impact this information and stories will have on the many levels of the market, etc.
How to Know a Good Public Relations Consultant?
Besides the above-mentioned signs of a good and experienced public relations consultant, you want to find a professional who is ethical, very inspired and motivated. A good public relations consultant won't stop when they hit a wall and will think of alternative ways, they are creative. A good public relations consultant is also committed to the respect the journalist community deserves. A good public relations consultant knows very well how to spread your message across the right channels of communication. Finally, a good public relations consultant is someone who approaches your project with enthusiasm and passion.
Always Hire a Professional Public Relations Consultant
Don't just hire someone who will do a bit of PR work for you just because it will be easier for you or they will ask for less money. Make sure to hire a professional and experienced public relations consultant who knows what they are doing and what is the right way to do their job. This is the best way to make sure you will get to the results you are wanting to achieve.
Different types of public relations consultants
Agency public relations consultant
Corporate public relations consultant
Government public relations consultant
The right public relations consultant cares for your success
How to know a good public relations consultant?
Always hire a professional public relations consultant