Recommended Public Relations Consultants
He's interviewed everyone from Geoff Boycott to Tony Blair. Dame Judi Dench to Harry Potter film star, Matthew Lewis. Clients have included the Forestry Commission, the Northern Ireland Assembly, The

Police, local authorities through to SMEs. Since we have been on the other side of the PR fence ourselves we know what gets attention on a news desk. That's why we were able to get one client on TV in just 8 days. Another in the Daily Mail within a week.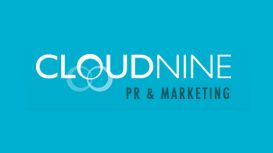 cloudnineprandmarketing.co.uk
In the time we have worked with Cloud Nine PR we have been delighted with the service we have received. They have taken the time to understand our business enabling them to secure numerous media

interviews and editorial. They have proved to be pro-active, efficient and creative with their ideas.
Established in 2000, Helen Lawn and Associates has gained widespread recognition as a leading UK-based healthcare PR agency. Our success has been built by consistent proven results delivery for our

loyal and diverse client base at a national, European and global level. In addition to our highly experienced in-house consultants, we collaborate with a close network of talented freelance associates to deliver the right PR approach for every job.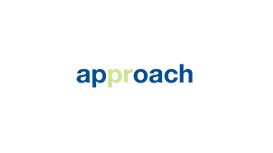 Our awards speak for themselves. Whether it's media relations, social media, regional, b2b, not-for-profit, community or just for being us, we've a host of industry and business accolades. If you need

to reach any audience, to spread the word about your services, your products, your team - you're in safe hands with Approach, a PR team with clout.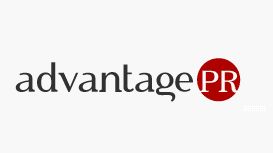 With extensive journalistic contacts built up over many years, Advantage PR can raise your company's media profile. The company has been trading for over ten years and is run by sole trader Clare

Graham, who has over 20 years experience in PR. It offers clients a comprehensive one-to-one service in targeted media relations. Delivering a flexible and truly personal service at a great price, Advantage PR enjoys excellent client retention and has clients UK wide.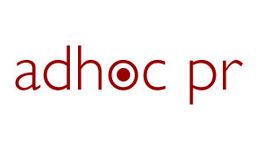 We represent clients in hospitality - hotels, destinations, restaurants, bars, contract caterers, venues and property. We also enjoy working with entrepreneurs, in any sector, that need hands on help

to get a business going. Our little black book is full of valuable personal contacts built up over nearly 20 years in business including, of course, influential bloggers and web writers.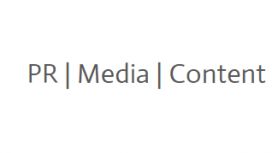 Where do you go when you need some refreshing, practical and affordable help to re-energise your PR, media and marketing? I am Lynne East and I hope you've found this web site because someone has

recommended my work to you. I am proud to say that word of mouth is where nearly all of my business has come from; and I have been fortunate to have worked with some brilliant and inspiring people over the years.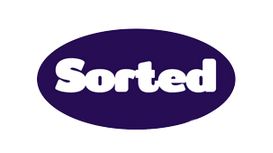 We understand what a minefield PR can be - after all, as journalists we'd been on the receiving end of it for many years! We're proud of the fact that many of our team are "poachers turned

gamekeepers" because that means we understand perfectly what the media want, how it works and how to ensure that the right messages are conveyed.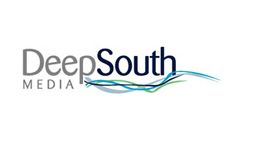 Deep South Media is the 24/7 press office, multi-media content provider and publisher to companies and organisations across the South and West of England. Founded in 1998, we offer a range of

services, including public relations, design, printed and online journalism, and training in media interviews and journalism skills. Deep South Media employs only experienced journalists with regional newspaper pedigrees and market-leading communication skills.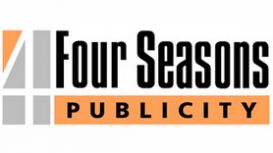 Four Seasons Publicity has been at the forefront of press and public relations in the land based industry sector for over 36 years, during which time we have become one of the UK's leading specialist

PR, advertising and marketing agencies working in this sector.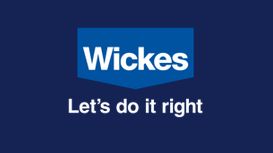 Wickes is a trusted name in home improvement and the building trade - we're the preferred choice for everyone from keen DIY enthusiasts to skilled tradesmen. We are dedicated to bringing you better

value by providing quality materials and equipment for DIY or trade use, and our Smart Value commitment means that we will not be beaten on price. If you need advice we provide it in the form of our helpful 'Good Idea' and 'Build Your Skills' leaflets, or directly from our expert staff.
Since we began in 2004 we've been handpicking the very best in yoga, detox, fitness and adventure holidays to bring you retreats in some of the world's most beautiful locations. As busy urbanites, we

wanted a reliable source of healthy escapes where we could rejuvenate body and soul! When you book with us you won't just enjoy a reviving break, you'll also feel the benefits long after you return, maybe even for life!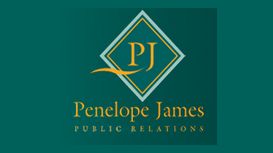 Penelope James Public Relations is a full service, PR consultancy. It offers clients - from established companies to start-ups - a range of creative and effective communications solutions, tailored to

meet their individual PR and marketing needs as well as their budget, whether big or small. We believe in building a sound reputation for our clients and their products, one which gives them a distinctive edge in an increasingly hostile and competitive environment.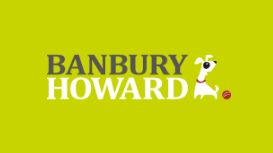 Managing PR campaigns ranging from international companies to small charities our team has experience in securing coverage globally, nationally and locally. Our professional event managers specialise

in planning and delivering corporate events, conferences and exhibitions, achieving real, measurable results.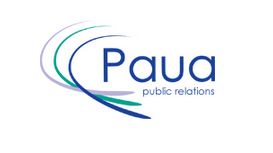 A new kind of public relations company. We are media relations specialists who work with trusted associates - the best in their fields - to bring you truly integrated PR and media strategies. If you

need training in communications and presentations, we can deliver. And if your in-house magazine needs a revamp, we're the specialists, so harness the power of Paua.
---
Some people look for a public relations consultant because they need a specialist to tell their story in an appealing and interesting way. However, generally, the job of a public relations consultant is to create and help brand awareness, building and selling brands, no matter if the brand is you or a company, product, etc. The public relations consultant is also someone, who will connect to potential investors, partners, and customers to promote and sell your brand. Telling the story is just a small part of the entire process a public relations consultant is going through in order to deliver great results. So if you are on the prowl for a public relations consultant and you want to find the right specialist for you, here are some aspects to keep in mind and some ideas that will help you find the best public relations consultant.
Different Types of Public Relations Consultants
You can find a reliable and experienced public relations consultant in three main groups – agency, corporate, or government. To break down the groups or types of public relations consultants even further for you.
Agency Public Relations Consultant
This type of public relations consultant typically works is smaller-sized, mid-sized, or big corporations and agencies. The style of such type of public relations consultant is determined by the experience of the staff of the agency, also the focus of the agency. Such public relation consultant can have a progressive or conservative style of work. The type of clientele of the agency served is also determining the style of the public relations consultant, it is important if it comes to start-ups, larger and established brands, etc. You can work with such public relations consultants on the projects you have and for achieving your goals and aspirations. Depending on their style and particular experience, you can choose the right specialist in their field. Always keep in mind their work and the experience they have gained to the moment you hire them, this will help you understand whether they are a good fit for you or not. Consider their style of work. An agency public relations consultant will usually have a lot of experience in all aspects of PR, from people to client management and everything in between. This is why you can expect this type of public relations consultant to be able to handle all sorts of stressful situations.
Corporate Public Relations Consultant
This type of public relations consultant is someone with a lot of focus and experience in their particular field. This type of public relations consultant tend to know more about a particular area or field than anyone else, a knowledge gained throughout years and years of experience. Such public relations consultant is also expected to have a strong grasp on the industry players, analysts, events. Such public relations consultant has a really good hold on such type of information and a lot of knowledge in the corporate world. In case you choose to hire such public relations consultant, make sure to consider if they will be the right fit for your team considering the specifics of their experience, style of work.
Government Public Relations Consultant
A government public relations consultant differs from most when compared to the other two groups of public relations consultants. This is important to know if you are planning to hire a public relations consultant for your company, as such a person may not be able to jump into the corporate world quickly and easily if they have spent most of their experience in the government sector. In addition, a government public relations consultant will usually be a specialist who uses a language specific to the residents they serve and the goal of their work is usually to help, inform, and educate the public and not that much to make some sort of business. So if you are planning to hire a public relations consultant for a non-government position and for the interests of your private company, you may reconsider the applications of public relations consultants with an experience in a government position only.
The Right Public Relations Consultant Cares for Your Success
In a nutshell, the job of a good public relations consultant is to help you succeed. And every reliable and experienced public relations consultant knows that success is a result of many factors and the combination of the right talent, the right product or service, at the right time. One thing is for sure when it comes to good PR strategies and this is the fact that the best PR campaigns are achieving success mainly because they are backed up by people, who care about the success of the campaign. The centre of this group of people in the public relations consultant. This is why you want to find a public relations consultant who is not simply confident and knowledgeable in what they do, but also care about what they do. A good public relations consultant should understand very well what they are sending out to editors and reporters, the impact this information and stories will have on the many levels of the market, etc.
How to Know a Good Public Relations Consultant?
Besides the above-mentioned signs of a good and experienced public relations consultant, you want to find a professional who is ethical, very inspired and motivated. A good public relations consultant won't stop when they hit a wall and will think of alternative ways, they are creative. A good public relations consultant is also committed to the respect the journalist community deserves. A good public relations consultant knows very well how to spread your message across the right channels of communication. Finally, a good public relations consultant is someone who approaches your project with enthusiasm and passion.
Always Hire a Professional Public Relations Consultant
Don't just hire someone who will do a bit of PR work for you just because it will be easier for you or they will ask for less money. Make sure to hire a professional and experienced public relations consultant who knows what they are doing and what is the right way to do their job. This is the best way to make sure you will get to the results you are wanting to achieve.
Different types of public relations consultants
Agency public relations consultant
Corporate public relations consultant
Government public relations consultant
The right public relations consultant cares for your success
How to know a good public relations consultant?
Always hire a professional public relations consultant