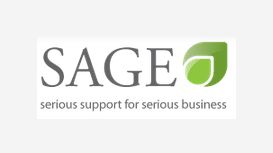 The Sage Partnership is headed by two former business journalists who met while working in high-tech industry. We have no juniors or trainees. You'll get mature, technically-literate,

senior-level-only support of the sort we've provided to dozens of technology businesses, from start-ups to established global giants. Whether your challenge is reaching consumers, other businesses, public sector buyers or your own employees, we can provide both planning and execution.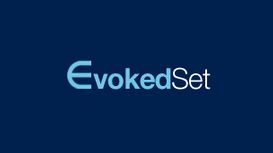 EvokedSet is a B2B PR and web marketing consultancy that can deliver the difference between punching above your weight and being your industry's best-kept secret. With our results-driven integrated

communications campaigns, we're helping clients - from award-winning start-ups to global brand leaders - connect with their markets, outshine the competition, and maximise marketing return on investment. Nicky Davis co-founded EvokedSet in 2006.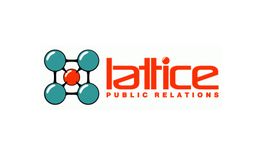 Lattice PR is a network of senior consultants and service specialists, who come together as required to create a support structure for companies and organisations in various communications fields.

These include: Media relations, Marketing PR, Issues management, Communications strategy, Employee communications, Social media, Website creation and copywriting/editing.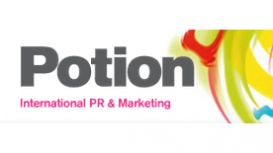 Potion PR is a UK PR agency, originally formed in 2006. Its founders shared a passion for creative communications and thinking outside the box: qualities often cited, but honed to practical

effectiveness within a global corporate communications reality. Click on the thumbnail for our introduction document >>>>>! We deliver a range of integrated marketing and PR services and can advise you about which aspects may be relevant to your needs.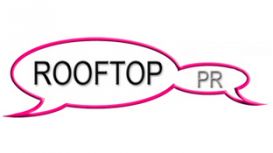 Rooftop PR was set up to provide start-up businesses and SMEs within the Thames Valley (and beyond) by offering honest, cost-effective PR and marketing services. No two companies are the same, and we

understand this more than most. Founder Samantha Daynes loves nothing more than to help people achieve their goals, so decided to establish Rooftop PR after 10 years as a journalist and senior PR professional to develop services that are focused on the client and tailored to their needs.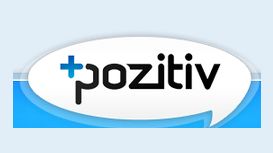 We're the largest and most successful trainers of television presenters and hosts in the world, with clients in over 25 countries. From our one-day beginners' course alone, over 600 previously novice

presenters have found work on-screen, with many now household names. In addition, we provide coaching on behalf of broadcasters and, in the corporate world, for users of business television. Find out why we've been dubbed "the fame factory".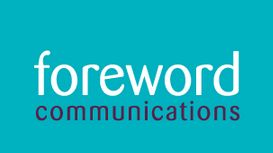 Foreword Communications was established in 1995 specialising in copywriting, design production and marketing communications. These remain our core skills but over the years we have expanded our

specialisms to include public relations, strategic marketing, market research, advertising, web development, digital strategy, social media and search engine optimization (SEO).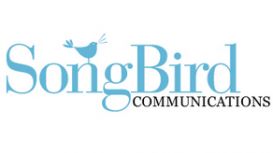 SongBird Communications was created with the knowledge that, in the current climate, many businesses require a flexible approach to promoting their services. SongBird Communications gives

owner-managers and senior professionals in larger businesses access to business-to-business Marketing, PR and Event specialists, who can help you in any or all aspects of your communication requirements without redefining your marketing spend.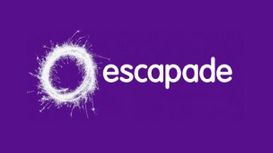 At the heart of our proposition is intelligent connectivity, the art of engaging brands and their propositions with the most relevant audience, across the right communications channels with content

and messages that will truly resonate. Our team of public relations specialists has the perfect mix of youthful exuberance and strategic experience. As a team, we're like peas in a pod, but as individuals we all have very different ideas, approaches, expertise and thinking.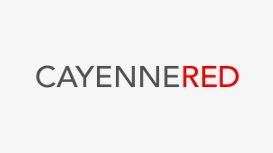 For us digital marketing is making a website work hard to earn its keep. The internet is now so competitive, that it's essential to have the right team at your elbow. Contact us now for a chat.

Cayenne Red is a pure digital marketing consultancy. Cut us open in the middle and you'll see the words digital marketing running through our inner core. And we offer a full service, taking in SEO, PPC, affiliate marketing management, social media marketing, PR and web design.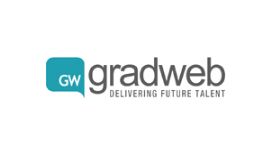 GradWeb is the leading apprenticeship, school leaver and graduate recruitment process outsourcing provider. Our entry-level recruitment outsourcing services include student attraction, online

recruitment systems, candidate management, assessment & development services. We provide managed recruitment campaigns for many of the world's largest employers, as well as many smaller campaigns across the public and private sectors.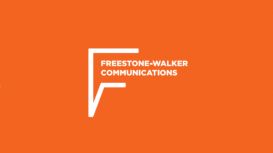 The company has 20 years experience in communications, leading on crisis communications during high profile policing incidents and developing strategies for national and international events,

including the Aintree Grand National and the policing operation for the 2012 Olympic Games. The company also offers support to a range of private businesses and has expertise in strategic communications, corporate social responsibility, media relations, writing, media training and digital communications.