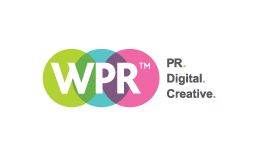 WPR is an independently-owned, top 100 integrated PR Agency working with clients the country over across print, broadcast, digital and social media channels. Both on and offline, our mission is to create clever and compelling reasons for people to engage with brands; reasons that influence buyer behaviour.
It is thanks to the conversations we create - and the difference we make - that we are the Most Recommended PR Agency in the UK Over 30 Staff 2013, as voted for by our clients on the Recommended Agency Register.
---
Reviews and Ratings
Anita Harman, Warwick, Warwickshire
I worked with WPR for 21 months and forged an excellent relationship with the B2B team. They were very professional and creative and achieved excellent PR and social media coverage for our core brands. I would recommend them to anyone looking for PR and social media expertise. Their service and quality of work is outstanding and the team are willing to go the extra mile to ensure their clients' requirements are met. A pleasure to work with.