Recommended Public Relations Consultants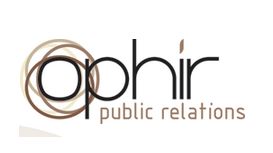 When we started working with Ophir I never believed we could get so much quality exposure so fast in the UK. Our hotel virtually "leapfrogged" its way into the center of the British tourism market.

Our exponentially growing UK sales figures provide a solid proof of this. Thank you Ophir.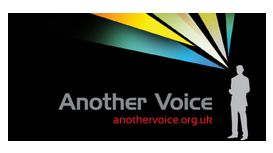 Nick has enjoyed a highly successful career in journalism, media and PR. As well as a 22-year career in the national print media, working on titles from Daily Record to the Daily Telegraph, he is also

an experienced commentator and public relations practitioner. His broadcast appearances include Newsnight, Sky News, BBC Radio 5 Live, BBC Radio Scotland and BBC Radio Derby.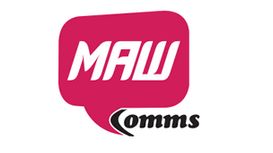 All of our business is based on referrals and recommendations from clients or journalists. As a result, we spend all of our time getting results for existing clients rather than worrying about where

the next piece of new business is coming from. As a business journalist, I was often asked to recommend someone who could help a company with their communications, whether they needed strategic advice or help with a tactical PR issue. I never hesitated to recommend MAW Comms.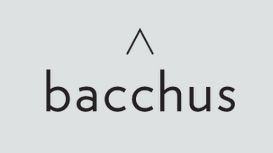 There is nothing formulaic about a successful public relations strategy. We know that each of our clients has put a herculean effort into creating and developing their brands. We also know the amount

of time and thought we'll need to invest in sculpting the right strategy for each client. This invariably involves hours of in-depth research, brainstorming, reaching out to our network, and lots of time listening to the client.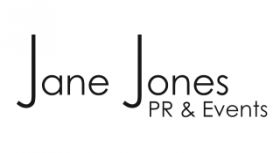 With a wealth of event experience, expanding over many years, JJ PR & Events can give as much or as little as the client requires, according to budget, offering a guiding hand to full management of a

project. Our team brings together straight-talking advice, a great sense of humour and a desire to work alongside clients as long-term partners. You can be assured you are working with the friendliest people in PR.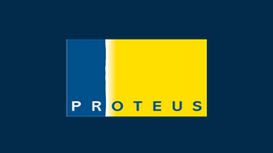 We excel in delivering strategic and cost effective communications that combine an unrivalled understanding of clients' markets with in-depth knowledge of the latest digital thinking and campaign

delivery. We have more than 20 years' experience in issues management, Business to Business (B2B), and infrastructure development PR. We create and implement integrated communications campaigns that consistently deliver outstanding results.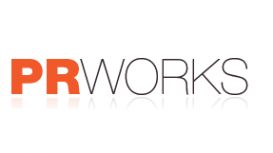 PR Works provides multi-disciplined, integrated communications programmes to support services and products, often in the Eastern Counties of England. These highly creative PR initiatives consistently

project a focussed message to identified target groups. The company, which is small and friendly, fully absorbs - and in some cases sharpens - the strategic message and thrust of a service or product.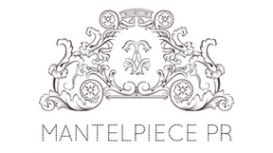 Proud to be able to pre-empt the needs of all our clients and exceed expectation, first and foremost it's vital we understand your brand's needs. We have developed three PR packages to suit a broad

spectrum of PR budgets and campaign needs; from a dynamic, results-driven press office function, to full PR support incorporating; events, endorsement, issues management, media training, social media, SEO and more.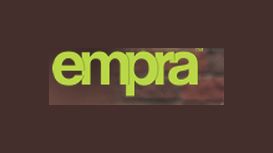 EMPRA (Education Marketing & PR Agency) is an award-winning, full-service PR and communications agency working exclusively in the education sector. We work with schools, colleges, universities,

academies, free schools and university technical colleges (UTC) and offer strategic, creative, innovative, and above all, effective solutions. Throughout all our work we are always results focused: whether you need to recruit more students, gain more business, or build a bigger and better reputation.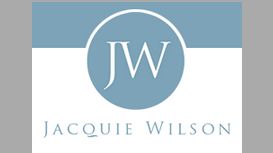 Her expertise to deliver well thought out PR campaigns comes from years working for major players in the Hospitality Industry, High Street Retailing giants, Charities and latterly as Head of Press for

Camelot Group plc, operator of The National Lottery. Jacquie has great media contacts UK wide at newspapers, magazines, radio and TV stations, websites and blogs.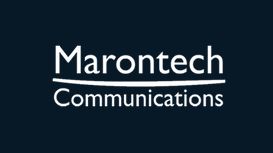 Core to our offering are integrity, agility, quality and experience coupled with a strong desire to be part of your team. We work with you as a partner, to identify your company's needs and develop a

structured plan of activities, covering communications, brand awareness, positioning and development, agreeing a budget and then, implementing the programme.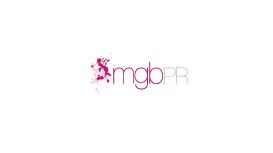 MGB PR is a leading PR agency, delivering innovative and award-winning public relations, marketing and events in Wales and across the UK. Our work is driven by creativity and a passion for turning

extraordinary thinking and insight into groundbreaking, thoughtful and inspiring campaigns. We combine a real understanding of the issues that affect and drive local and regional audiences with the experience and knowledge of a team of consultants with a proven track record.
We run effective and thought provoking public relations campaigns in the UK construction industry and beyond. For over twenty years Ridgemount Public Relations has built its success on consistent core

values. We think like a big agency: big clients, big campaigns, national coverage - but we're small enough to take our clients' business personally.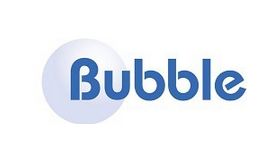 Public Relations is a marketing function that targets the press, predominantly with news stories and editorial copy and comment. Unlike advertising, in which a specific fee is paid for a specific

amount of space, PR approaches editors and journalists at all of the relevant titles, not just one. However, it is the decision of each individual editor as to whether they publish or progress a story or not.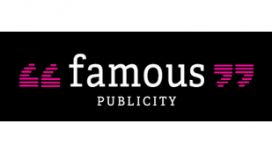 The agency's founder, Tina Fotherby, worked for four years with one of Britain's most famous retailers, and former TV Dragon Theo Paphitis. As well as looking after his PR needs, she was Head of PR

for his stationery chain, Ryman. Theo is a brilliant advocate for media publicity, having extensive experience as a broadcaster. Famous Publicity delivers a wide range of services that are tailor-made to suit a client's needs.
---
Some people look for a public relations consultant because they need a specialist to tell their story in an appealing and interesting way. However, generally, the job of a public relations consultant is to create and help brand awareness, building and selling brands, no matter if the brand is you or a company, product, etc. The public relations consultant is also someone, who will connect to potential investors, partners, and customers to promote and sell your brand. Telling the story is just a small part of the entire process a public relations consultant is going through in order to deliver great results. So if you are on the prowl for a public relations consultant and you want to find the right specialist for you, here are some aspects to keep in mind and some ideas that will help you find the best public relations consultant.
Different Types of Public Relations Consultants
You can find a reliable and experienced public relations consultant in three main groups – agency, corporate, or government. To break down the groups or types of public relations consultants even further for you.
Agency Public Relations Consultant
This type of public relations consultant typically works is smaller-sized, mid-sized, or big corporations and agencies. The style of such type of public relations consultant is determined by the experience of the staff of the agency, also the focus of the agency. Such public relation consultant can have a progressive or conservative style of work. The type of clientele of the agency served is also determining the style of the public relations consultant, it is important if it comes to start-ups, larger and established brands, etc. You can work with such public relations consultants on the projects you have and for achieving your goals and aspirations. Depending on their style and particular experience, you can choose the right specialist in their field. Always keep in mind their work and the experience they have gained to the moment you hire them, this will help you understand whether they are a good fit for you or not. Consider their style of work. An agency public relations consultant will usually have a lot of experience in all aspects of PR, from people to client management and everything in between. This is why you can expect this type of public relations consultant to be able to handle all sorts of stressful situations.
Corporate Public Relations Consultant
This type of public relations consultant is someone with a lot of focus and experience in their particular field. This type of public relations consultant tend to know more about a particular area or field than anyone else, a knowledge gained throughout years and years of experience. Such public relations consultant is also expected to have a strong grasp on the industry players, analysts, events. Such public relations consultant has a really good hold on such type of information and a lot of knowledge in the corporate world. In case you choose to hire such public relations consultant, make sure to consider if they will be the right fit for your team considering the specifics of their experience, style of work.
Government Public Relations Consultant
A government public relations consultant differs from most when compared to the other two groups of public relations consultants. This is important to know if you are planning to hire a public relations consultant for your company, as such a person may not be able to jump into the corporate world quickly and easily if they have spent most of their experience in the government sector. In addition, a government public relations consultant will usually be a specialist who uses a language specific to the residents they serve and the goal of their work is usually to help, inform, and educate the public and not that much to make some sort of business. So if you are planning to hire a public relations consultant for a non-government position and for the interests of your private company, you may reconsider the applications of public relations consultants with an experience in a government position only.
The Right Public Relations Consultant Cares for Your Success
In a nutshell, the job of a good public relations consultant is to help you succeed. And every reliable and experienced public relations consultant knows that success is a result of many factors and the combination of the right talent, the right product or service, at the right time. One thing is for sure when it comes to good PR strategies and this is the fact that the best PR campaigns are achieving success mainly because they are backed up by people, who care about the success of the campaign. The centre of this group of people in the public relations consultant. This is why you want to find a public relations consultant who is not simply confident and knowledgeable in what they do, but also care about what they do. A good public relations consultant should understand very well what they are sending out to editors and reporters, the impact this information and stories will have on the many levels of the market, etc.
How to Know a Good Public Relations Consultant?
Besides the above-mentioned signs of a good and experienced public relations consultant, you want to find a professional who is ethical, very inspired and motivated. A good public relations consultant won't stop when they hit a wall and will think of alternative ways, they are creative. A good public relations consultant is also committed to the respect the journalist community deserves. A good public relations consultant knows very well how to spread your message across the right channels of communication. Finally, a good public relations consultant is someone who approaches your project with enthusiasm and passion.
Always Hire a Professional Public Relations Consultant
Don't just hire someone who will do a bit of PR work for you just because it will be easier for you or they will ask for less money. Make sure to hire a professional and experienced public relations consultant who knows what they are doing and what is the right way to do their job. This is the best way to make sure you will get to the results you are wanting to achieve.
Different types of public relations consultants
Agency public relations consultant
Corporate public relations consultant
Government public relations consultant
The right public relations consultant cares for your success
How to know a good public relations consultant?
Always hire a professional public relations consultant